Products built right for every one of our customers.
Find a phone that fits your style & wallet.
JOIN OVER 3 MILLION T-kash APP USERS.
Pay/Recharge, Shop & Manage your Account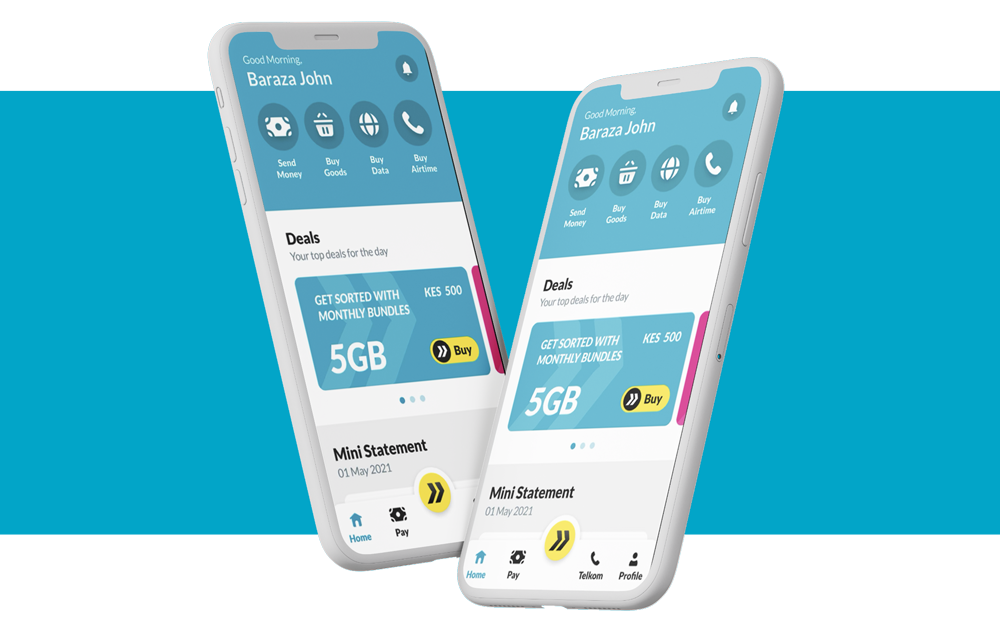 Frequently asked questions.
Yes, you can subscribe to another bundle before the existing bundle expires. The resources will be accumulated and the validity will also extend appropriately
Data will be at pay as you go (PAYG) rate of 4.30/- per MB.
Any unutilized data bundle will be forfeited
Yes you earn Ziada points on the cost of the bundle.
Get in touch with Britam through our call centre number 0709 165 000 or Email customerservice@britam.com.
We're called to connect. We're over 200,000 people working together to change the world.